Your Ideal Coffee Solution
Home / Ideal Coffee Solution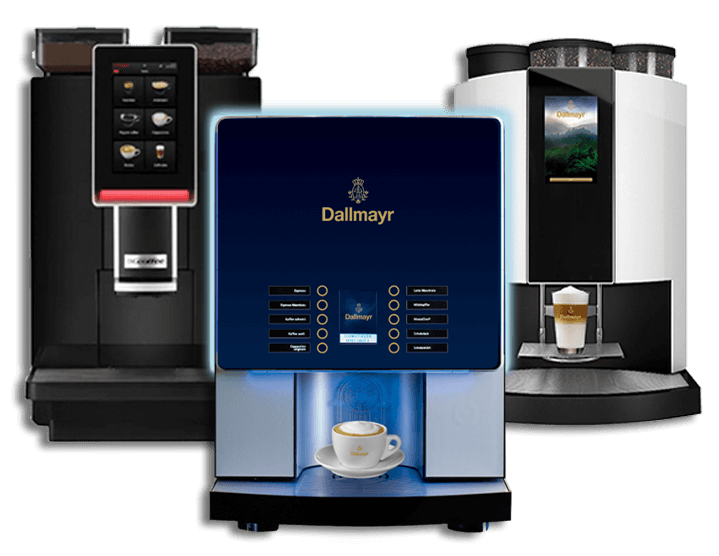 The Best Coffee Machine For Your Everyday Needs
Our coffee machines will give your staff and clients coffee shop quality coffee and a choice of hot beverages like cappuccino and hot chocolate. All at the press of a button …while saving you money.
We offer a wide range of machines that are suitable for home and office use. But what coffee machine do you really need and why should you trust us to be your supplier?
We have hundreds of happy clients, large and small, that have been with us for years. You simply do not get contract renewals year after year in a very competitive market, if you are not delivering exceptional value and delivering that value consistently.
We Offer Flexible Coffee Machine Rental Models
Our rental models range from free-on-loan machines through to onsite staff members to manage coffee solutions at your site. We can service home coffee machines and small offices as easily as we serve our large corporate clients. You can also choose to rent your machine on a month-to-month basis or select a 12, 24 or 36 month period. We will have a rental to suit your needs and offer very tailored packages for each client.
With us, you are not a number because we realize if our offerings don't save you money, or don't motivate and energize your staff, we don't have a customer!
Warranty Backed Coffee Machine Sales
Our sale machines come with a comprehensive warranty to give you peace of mind and all rentals receive free maintenance as part of the package. We have been serving South Africa since 2003 and so we are not about to upset customers with poor quality and inaction – you can buy or rent knowing that you have made a sound choice in both coffee machine and company, the ideal coffee solution.
You can always judge the value a company offers by the customers they keep! Our customers range from the largest corporates in South Africa like Avis, FNB and Netcare, to companies with 5 staff who love their coffee just as much. No matter the size, they all trust us to provide them and their staff with quality coffee.
Coffee Machine Experience, Ideal Coffee Solution
There are many companies that promise you everything, but very few that remain in business more than ten years if they cannot deliver on those promises. Not many are in business 300 years later if they don't offer superior quality and service!
Our experience with coffee machine sales and rentals to the business community spans decades and continents! We know how to make both your staff, customers and your financial manager happy! Simply stated: we offer value – we cut your costs while we improve beverage choice and quality for you and your staff.
Our approach is to offer tailor-made coffee solution and to back these up with the service promise that has kept Avis, Netcare and others, our loyal clients for many years.
Coffee Machine Technical Support Solutions
We have a field service team and a fully equipped workshop in Johannesburg, Cape Town and Durban staffed by trained technicians and engineers. Your coffee machine, be it a filter machine or a high end espresso machine, is assured of the best service in South Africa (how else would we have been in business for 19 years).
Our qualified technicians will install, maintain and train you on how to get the best from your coffee maker or commercial espresso machine. Where else do you get "call to fixed" in 8 working hours? Seriously… that's what we deliver and we work hard to maintain service levels for both large and small customers. It goes back to the value we offer our clients so put us to the test!
Delivering A Full Range of Consumables To Your Door
We supply high quality coffee and related consumables so you can order the best tasting Dallmayr coffee beans, instant coffee, filter coffee, teas, vending milk powders, hot chocolate powders, paper cups, cleaning aids and more. In fact everything to keep you and your espresso coffee machine, automatic bean to cup coffee maker, or coffee vending machine happy and in perfect working order.
Not only that, but our pricing is great! Why? Simply because we buy in bulk, have long established relationships with our suppliers and are constantly on the hunt for better value with coffee solution. We know that happy staff and clients = better business!