Internationally Renowned Quality Coffee Masters
Internationally Renowned Quality Coffee Suppliers
Dallmayr are expert suppliers of coffee, coffee machines and coffee accessories.
We take care of your coffee so you handle life.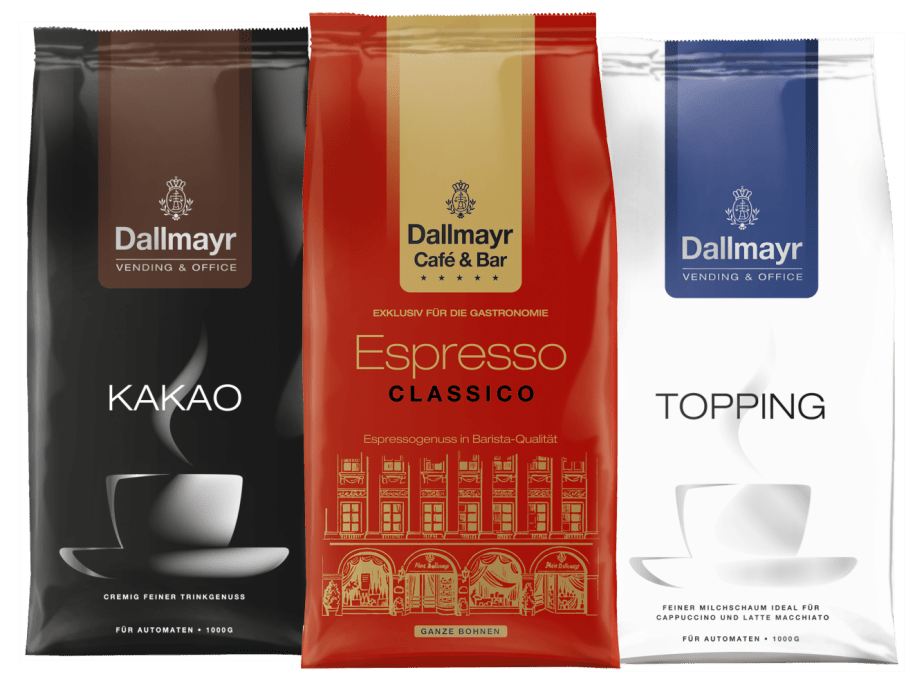 The Secret Behind the Character of Dallmayr Coffee
We use only exceptional highland varieties from the finest growing regions in the world. We obtain the majority of our coffee from Ethiopia, Papua New Guinea, Colombia and Brazil.
The beans are destined for your coffee machine! So Dallmayr coffee buyers take great care to ensure consistently high quality and trace the entire development of our beans, following them from their country of origin to your coffee machine.
Rent a Dallmayr Coffee Machine for
your Home or Business
Dallmayr Coffee
Machine Rentals
We offer a great range of automatic and vending coffee machines at affordable monthly rental rates. Each rental machine comes with free installation and maintenance.
We provide you not only with a coffee machine which is tailored to your requirements, but also with everything that you need for a discerning and vari­ed enjoyment of tea and coffee.
Dallmayr SA Partnering with
Mrs South Africa
Dallmayr SA Partnering with Mrs South Africa
Dallmayr South Africa is excited to be a sponsor for Mrs South Africa. We believe this new association will allow the South African market to experience the fantastic benefits of the Dallmayr brand.
Dallmayr has a long standing international legacy and although the brand is new in South Africa, our brilliant coffee, hot chocolate and teas, along with our coffee machines, provide a professional and exceptional hot drinks experience.
What types of coffee are there?
Two of the many different types of coffee which exist play an important role: arabica (coffea arabica) and robusta (coffea canephora). They provide 98 % of the green coffee produced throughout the world.
In terms of its taste, arabica is the finer of the two varieties. It is grown at altitudes of up to 2,200 m and is harvested by hand in a time-consuming process.
The higher the coffee grows, the cooler the annual average temperature is, which is why the coffee cherries ripen more slowly at higher altitudes. This gives them more time to develop their flavour, aroma and delicate acidity … ready for your coffee machine!
Business Education and Training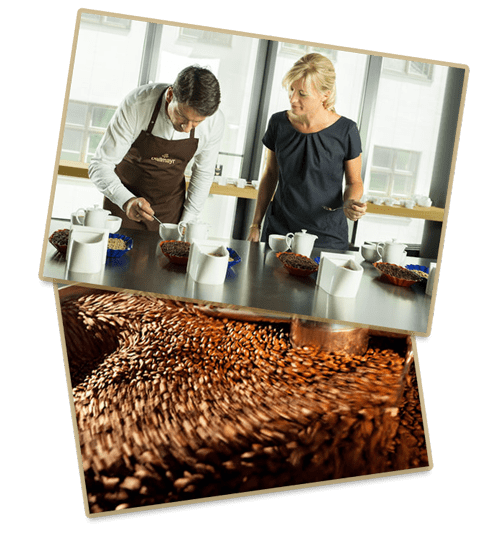 Assess Coffee Like the Experts.
The overall impression that we get of a variety of coffee is a result of the interplay of its aroma, body and acidity.
The aroma is perceived through the smell (the nose) and the taste (the tongue). Whilst the nose can distinguish between an infinite number of nuances, the tongue is restricted to sweet, sour, salt, bitter and umami.
The body is the impression which the coffee leaves in the mouth. To get an idea of this, simply imagine the difference between water and milk in your mouth.
The acidity describes the lively, fruity properties of the coffee – which are particularly desired in arabica coffee.