Bean to Cup Coffee Vending Machines
Coffee Machines / Bean to Cup Coffee Vending Machines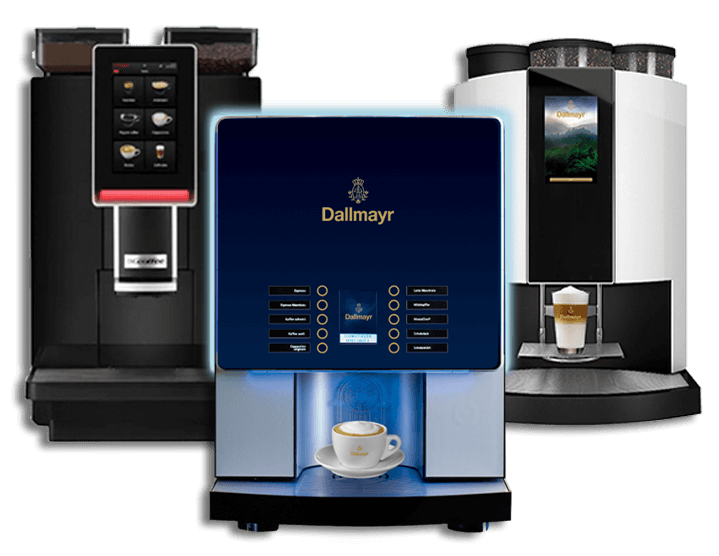 Bean to Cup Coffee Vending Machines
Bean to cup coffee vending machines provide high quality espresso based drinks. Unlike traditional coffee machines, they have a built in coffee grinder that grinds the beans on demand. The ground coffee is then automatically placed into the brewing chamber. Hot water under pressure is then forced through the ground coffee to release espresso.
The milk options available differ between machines and most automatic machines make use of fresh milk while most coffee vending machines have onboard milk powder. We supply both Dallmayr options.
Benefits of Bean Coffee Machines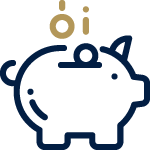 Bean coffee machines offer portion control and can be fitted with a card reader or access tag compatible reader. This allows a certain number of cups per person per day.
With good coffee beans and a good vending milk powder, you really can get coffee shop quality coffee inside your office. We also offer models that will use fresh milk.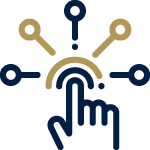 You can select all the coffee shop favourites from espresso coffee, black or white coffee, cappuccino, cafe latte, or hot chocolate at the push of a button.
Coffee Vending Machines Suppliers in South Africa
Bean to cup coffee vending machines create espresso, black, white, cappuccino and latte coffee directly from coffee beans. This makes them extremely popular and versatile with canister sizes that range from 500g up to over 3kg. This helps to determine the coffee machine for the situation. Larger canisters are needed where high volumes are expected.
The number of canisters is also important because this dictates the drink choices. You can provide hot chocolate and latte powders such as caramel fudge, hazelnut and chai latte. With sugar on board, you can also have all your ingredients inside the coffee machine where they are hygienic, neat and secure.
Most of our coffee vending machines can be fitted with coin and token mechanisms to manage the dispensing of coffee. Along with card systems, staff can be limited to how many cups they have a day and this manages cost.
Bean to cup coffee vending machines that are well set up and maintained will produce the same quality coffee cup after cup so you can keep staff and clients satisfied.
There is no reason for staff to go searching for a decent cup of coffee outside the office, nor to spend an excessive amount of money on coffee at the coffee shop.
Enjoy coffee shop quality coffee in your office at the touch of a button.